Want the latest news and gossip at your fingertips? Text QC to 71007 to join our text club!
If you been living under a rock…the news broke yesterday afternoon that couple Carmelo and LaLa Anthony have separated after 7 years of marriage.
Yes! We were all stunned too. #Relationshipgoals are slowly going down the drain.
Sign Up For Our Newsletter!
But here's the reason why the two allegedly split, according to TMZ, Melo has another baby on the way and obviously it's not with his estranged wife but with a stripper.
*GASP*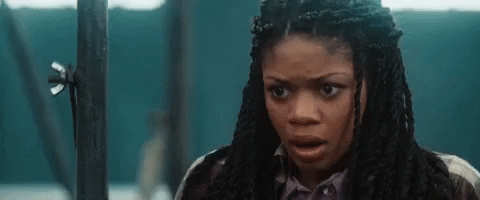 via TMZ:
Multiple sources tell us … the other woman often works at a gentlemen's club in NYC, and we're told she's claiming to be 6 and a half months pregnant with Melo's child.
 We're also told she has made it clear to Melo she expects him to kick in for medical expenses and other baby related costs.
Sources close to both Melo and La La are telling us the marriage has been rocky for a while — and while the pregnancy wasn't the tipping point, it certainly didn't help.
So far, neither side has filed divorce papers but we're told there's virtually zero chance of a reconciliation.
I mean…seriously. Can the athletes not keep in their pants? I guess athletes and infidelity go hand in hand.
RELATED: Carmelo Anthony And Lala Splitsville?
The Latest Music, Celebrities and Interviews: Follow @927theblock
26 Photos Of La La & Carmelo Anthony Over The Years
1. Young Love.
Source:Getty
1 of 26
2. Baby Melo, Lil La.
Source:Getty
2 of 26
3. La La can't hide her joy
Source:Getty
3 of 26
4. Love in the club circa 2005.
Source:Getty
4 of 26
5. Oh, Hey Ciara!
Source:Getty
5 of 26
6. Hov got to witness their love early on.
Source:Getty
6 of 26
7. All smiles.
Source:Getty
7 of 26
8. La La and Melo in the days before couture and tailored suits.
Source:Getty
8 of 26
9. Red carpet love.
Source:Getty
9 of 26
10. La La with cornrowed Melo.
Source:Getty
10 of 26
11. White Hot.
Source:Getty
11 of 26
12. Love in da club circa 2006.
Source:Getty
12 of 26
13. The couple that gives together, stays together.
Source:Getty
13 of 26
14. Looking super youthful.
Source:Getty
14 of 26
15. Along came baby Kiyan.
Source:Getty
15 of 26
16. Kisses!
Source:Getty
16 of 26
17. Picture Perfect.
Source:Getty
17 of 26
18. La La & Melo after they tied the knot.
Source:Getty
18 of 26
19. Whispering sweet nothings.
Source:Getty
19 of 26
20. Happy, happy, joy, joy.
Source:Getty
20 of 26
21. La La kisses Carmelo's wax figure.
Source:Getty
21 of 26
22. Couple goals.
Source:Getty
22 of 26
23. Melo shows off his swag.
Source:Getty
23 of 26
24. Kissing in the club.
Source:Getty
24 of 26
25. Melo admires his wife as she slays the red carpet.
Source:Getty
25 of 26
26. Relationship Goals.
Source:Getty
26 of 26